Humans have settled all across the world and have changed the places depending upon their need. They are have divided themselves using religion, countries, languages and most importantly . . . . FOOD!!!
People have developed many skills over the months of the lock-down and one of the skills is cooking. Foods like sushi are considered a great delicacy in Japan whereas people of Great Britain think there is nothing compared to roast beef. So, we can say that personal taste also depends upon the area where we are living.
One of the most expensive foods in the world is Caviar. It is made of eggs from a fish called the sturgeon, which lives in lakes and rivers in Russia and other northern lands.
Talking about fish, Jambalaya is a dish consisting rice and peppers with meat or prawns, all in an amazing hot, spicy sauce. It is served in New Orleans in the southern United States.
Sushi is served in Japan, which is rice wrapped in sheets of seaweed and topped with meat, fish or vegetables. Spiders are feared by many, but people in Cambodia eat them with relish.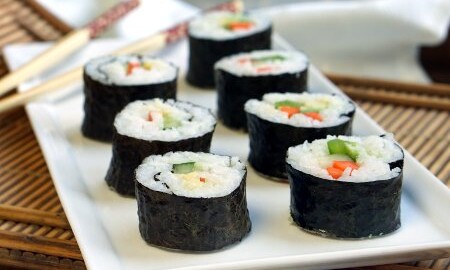 That's it for this article and I will bring more contents in other articles. Till then keep reading and STAY SAFE.
Peace out.